Meet Our Donors
We thank all our planned-gift donors for their generous support. Here are some of their stories.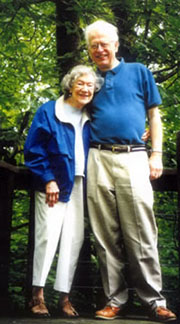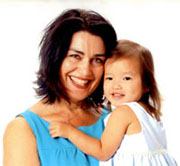 Barbara Deutsch, FASLA
I was moved to make a bequest to LAF by two people. The first was Clarence Roy, whose own gift arrived to LAF soon after I joined as Executive Director. I experienced firsthand the divine intervention that a planned gift can make for an organization and how game-changing for the profession and the environment it can be.
The second was my grandmother. She would smile and say teasingly, "If and when I ever go, I want you to have..." or "I want you remember this about me . . ." So, if and when I ever go, I want my daughter to remember me in many dimensions. I want her to know about my work and interests and the profession I've committed my life to. I want her to know about my job, what I did during the day, and that any time away from her was devoted to make a difference in the world for not only her, but for others.
As Executive Director of the Landscape Architecture Foundation, I know firsthand the difference LAF is making and that there couldn't be a better way to invest in the future.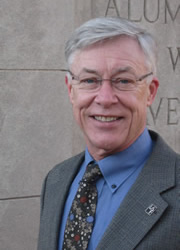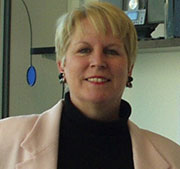 Debra Mitchell, FASLA
Clarence and Ruth Roy's significant bequest to LAF and the JJR Fund inspired me to leave a bequest to the Foundation through the JJR/Roy Fund. Although the JJR Fund, built by JJR principals and another bequest, had contributed to LAF's earlier publishing activities, it was the powerful difference the Roy bequest made to LAF's future that was so impactful. I want the JJR/Roy Fund to continue to be such an asset to LAF.
LAF is a forward-thinking, big picture organization, and I have been a proud Board Member for many years. I have had the joy of seeing the impact that LAF is making in the profession and am confident in LAF's ability to grow and thrive as an organization.